Our Parenting Programs are educational courses that teach parents and caregivers general parenting skills, safety, and help them to develop and maintain positive relationships with their children. Our Early Childhood Educators and Family Support Facilitators provide a free one on one, or group, parenting support services to assist parents and caregivers with specific parenting and child development issues for children aged 0-6 years.
Workshops, presentations and discussion groups designed to enhance parenting skills and develop a positive community for families. It's a great chance for parents to meet and share information. Parenting can be hard, our programs are meant to help, guide, and prepare parents for what they may face in parenthood.
Upcoming Workshops: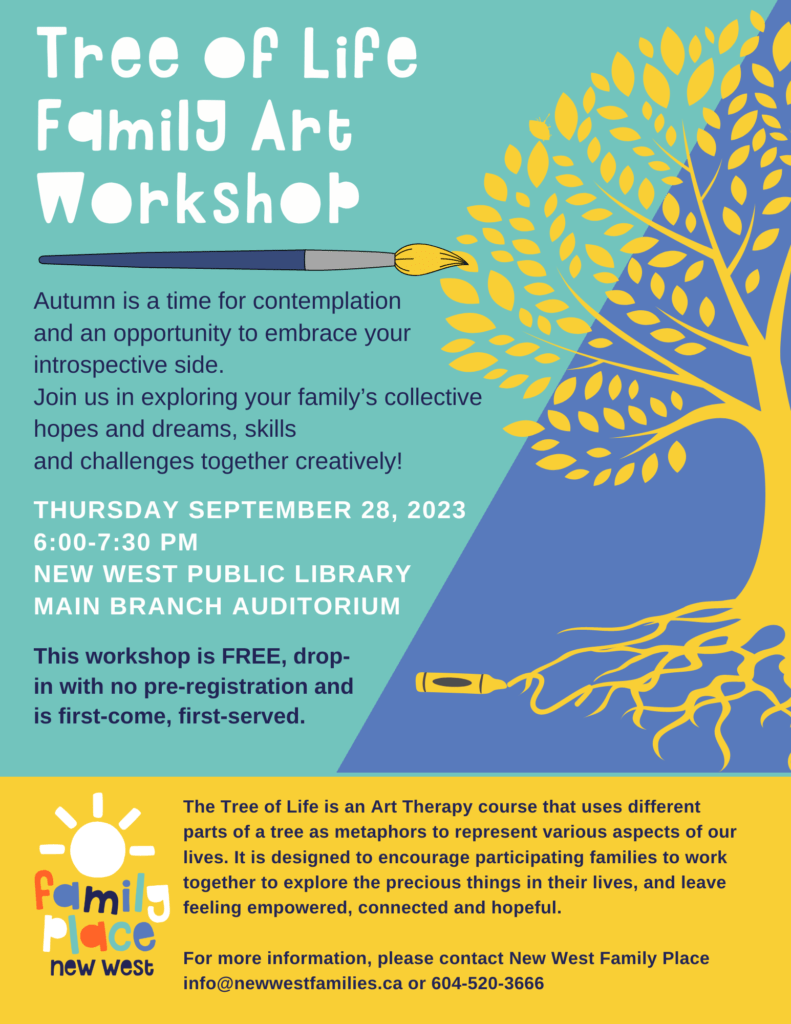 Tree of Life Family Art Making Workshop: An opportunity for families with school-aged children, or more introspective or participatory preschoolers to reflect together on who they are and where they are going.
September 28, 2023 5:00-7:30 PM at the New West Public Library Main Branch Auditorium.
This workshop is FREE, Drop-in, and first-come first-serve.