Outdoor Family Drop In Program
NOTICE: Our last day of Outdoor Drop Ins is Tuesday, August 31, 2021. Please stay tuned for updates on our daily drop in programs and other fall programs as we work hard to adjust our fall plans to the latest Covid19 Health & Safety Protocols.
Monday to Friday 9:30am – 12:30pm
Our Outdoor Drop In Program is back for summer 2021! We are excited to welcome caregivers and their 0-6yrs children to our various drop in locations starting July 5, 2021!
Our staff will be at a different New West park each day; to provide play and early learning programming for your little ones, planned by our insightful and creative Early Childhood Educators! Enjoy a chance to connect with other families and chat with our staff. Whether you just need someone to chat with or if you are needing any extra support; our Family Support Workers are available to help you access the resources your family needs to thrive this summer!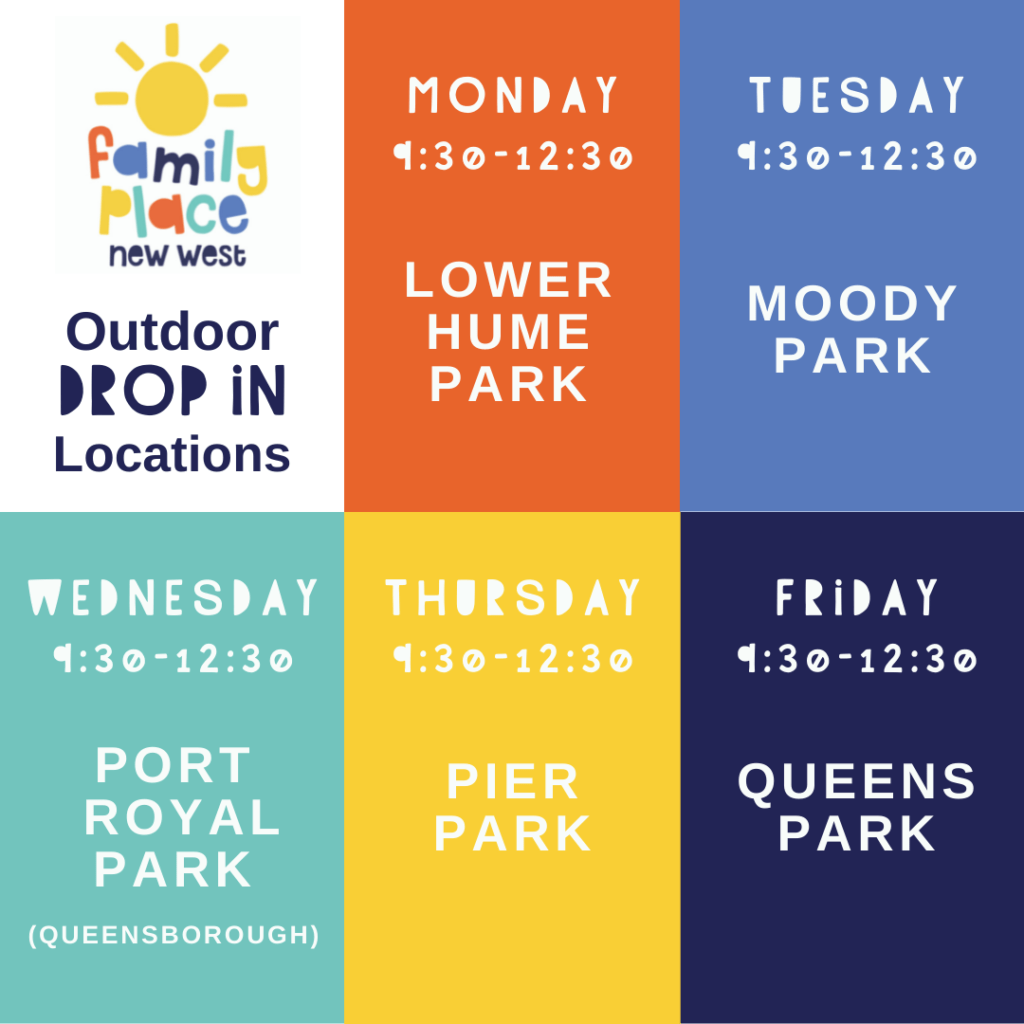 Here is what you can expect at a Family Place Drop In:
Drop Ins run 9:30am-12:30pm Monday to Friday. This is an open time with continous programming opportunities; come and go whenever is convenient for you. There is no registration required and you do not need to line up or arrive at a certain time.
You will be asked to check in with a staff member and sanitize your hands with the sanitizer provided.
What if I have a question or need help?
Our staff are happy to help you with any questions or concerns; just approach any staff wearing a yellow nametag. If you need help accessing the activities, have questions or need first aid located the Family Place Welcome Table next to the Family Place flag where a staff person will be able to assist you.
What should you bring?
Come prepared for outdoor fun! Clothes that can get wet & dirty, hats, sunscreen, blankets and chairs are all good ideas. Due to Covid19 restrictions, we are not able to offer a snack time; so please be sure to pack water bottles and snacks for your children.
How can you find us at the park?
You can find us by locating our Welcome Table in the park with a large, vertical Family Place flag or banner beside it. All Family Place staff can be identified by their large yellow nametag hanging around their necks.
Map is NOT to scale; actual location of drop-in is closer to 5th Avenue, much farther from the bus stop than shown here.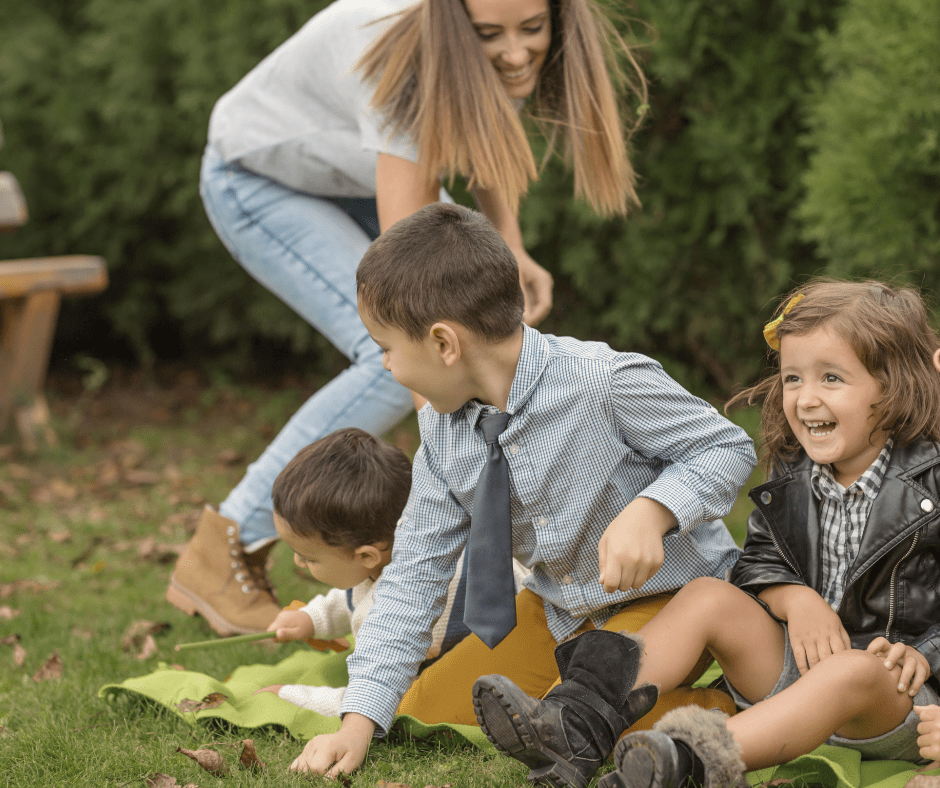 It is so important to us that all of our families feel safe and comfortable while attending our programs. Every Family Place program, no matter the location, upholds and celebrates diversity – a space where all attendees always feel welcome. This includes members of the LGBTQ+ community, and folks of all religious, racial, or socioeconomic backgrounds.
If you, or someone you know, feels changes should be made to make New West Family Place a more welcoming space, please never hesitate to reach out. Family Place is here for all families! info@newwestfamilies.ca